AJ QUASHIE!AJ update! AJ is a freshman, Computer Science major at RIT University. Thats far away! His bio is as follows: The earth was clam for a moment. We all stood there, knowing what was about to arrive. It was like no pain I had ever felt in my life. Out of nowhere, AJ grabbed my face with his bare palm and he nearly killed me with the dreaded.....CLAW!!! I begged for help, but none ever arrived. And all I could hear was "You like that, huh? Do ya?" It was AJ's crazy voice. We heard that voice all to often. Like the time he beat the shit out of Nick when Mick teabagged AJ, or when he beat up our friend Chris in the back of his car for an hour. Oh yeah, he plays guitar like no one lese ever. Fear him, honor him, fear him.
---
AJ QUASHIE PHOTO GALERY!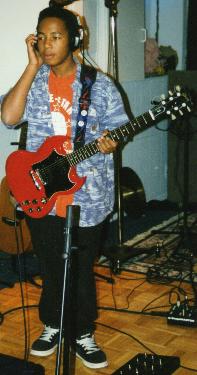 Here we have AJ in the studio where we recorded Bionic Man Hands. I bet he's saying "What? If your asking me if there is cat piss everywhere, then my answer is yes. There is cat piss everywhere." Silly AJ



This was taken right before AJ day in court. Little did we know that a few hours after this was taken he would be convicted for committing lued acts with a horse in public. Damn it AJ, fuck your horses at home like we do!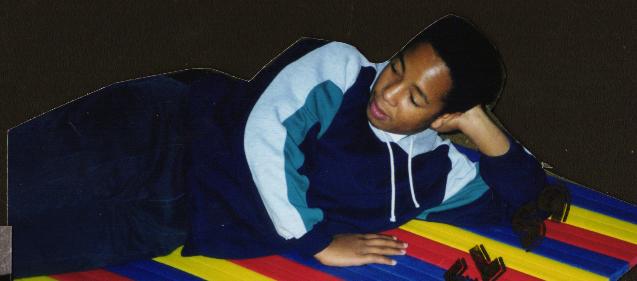 AJ on the Death Mat. Man did he give Nick the beating of his life on this colorful DeathMatt. It was the most fun we had, later that day we wrote the "Channel 59 Theme Song" and "Bionic Man Hands."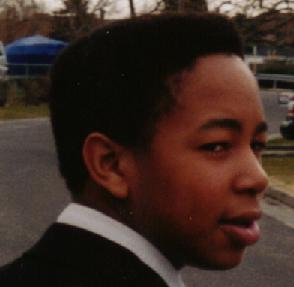 No interseting caption here. Just AJ and his lovely face.




"Hi, I'm AJ. I'm 6 years old. I play a red guitar. I like boys."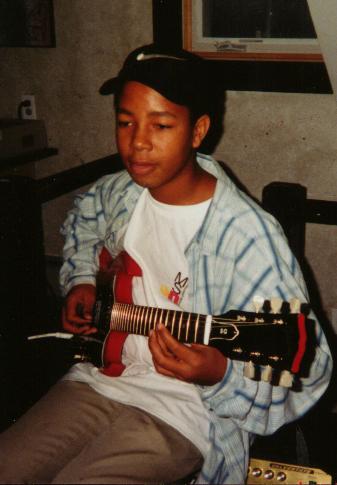 Heres AJ playing the blue years ago in the attic of our old bass players house. If you notice, AJ is using his old Marshall Amp, that 23 Skadoo broke on 8.16.98. Since they broke it we stole their alto sax player Greg.
---

AJ has gotten beaten us
times today alone.

---
Back to the MEMBER INFO CENTER!!!
---