ignor this crapy ad. it will soon be gone...so now enjoy


is more than proud to bring you....


You have come to the right place my frined! Some of the finest stuff ever is right here! Anyway, I'll cut the crap, here they are:
NEW AS OF 4.18.2000:

DOODY VS. COCKIE!
ALL NEW SITE! MUST BE SEEN! By Keith Morris Abrams of Time Of Orchids

True stories about the members of Channel59

Letters to the owner of Channel59.com

Some site about Humphery Bogart, not made by us!

COMING SOON: GRAMMAS & GRADPAS! CHECK BACK HERE OFTEN!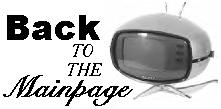 There have been
women who have masturbated with a fist full of lizarda and shit sine 4.18.00.