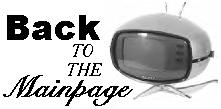 SIGN THE NEW GUESTBOOK WITH YOUR THOUGHTS!


VIEW THE NEW GUESTBOOK, SEE OTHER THOUGHTS!

Important!!!

These are all of the pictures we uploaded for now. Keep checking in because we will constantly be updating these pictures. Also tell us what you think of our Abraham Lincoln section. Email us at the link above. Thank you, come back!!

This page was created August 23, so give us some time to get the counter high.