MIKE!Hey, Mike is the newest member to the Channel59 family. Once a member of Step Lively, he realized he wanted to back to his roots, weirdos. And what better band to join! well anyway, Mike has only been in the band for like 15 minutes, so I only have a few pictures. There will be more to come soon.
---
MIKE PHOTO GALERY!

Here we have Mike in action with the trumpet. Wow, doesn't he look nice! Look at the sticker on his croch so his hairy balls don't stick out. Nice Mike, real cute.



Again, here's Mike all dressed up, back stage at the nowt dead Deja 1. It was aparnetly a fancey show. Notice the sticker is still there, over his hairy balls. And trust me, I lived with this guy in a van for two weeks, his ball are hairy. We made him keep a sticker over them at all times.



Wow, it's Dans cousin Chris Baldwin raping Mike! Isn't that nice? And look, instead of helping, that guy (Dave Galea) in the back is merely watching the Chris ram his massive girth into Mikes fragile body over and over again. Dan's cousin never did this until he joined Ednas Goldfish. Think about it....



This part of the rape looks extra fun for Chris and extra painful Mike. Look at the pain on his face as Chris give him the dreaded spread eagle! Oh the horror! Here what Mike said to Dan about the rape:
"yeah, and nobody was around to help me, your cousin was pounding my rear hatch for a good five minutes"
Hey Diaz, what have you teaching my cousin? I mean I don't care if it's with "giant super popular" bands like The Stereo, but don't touch my family!
---
BACK TO THE MEMBERS PAGE!>
---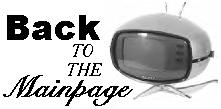 Mike has been playing trombone for
days, wow, thats a lot.