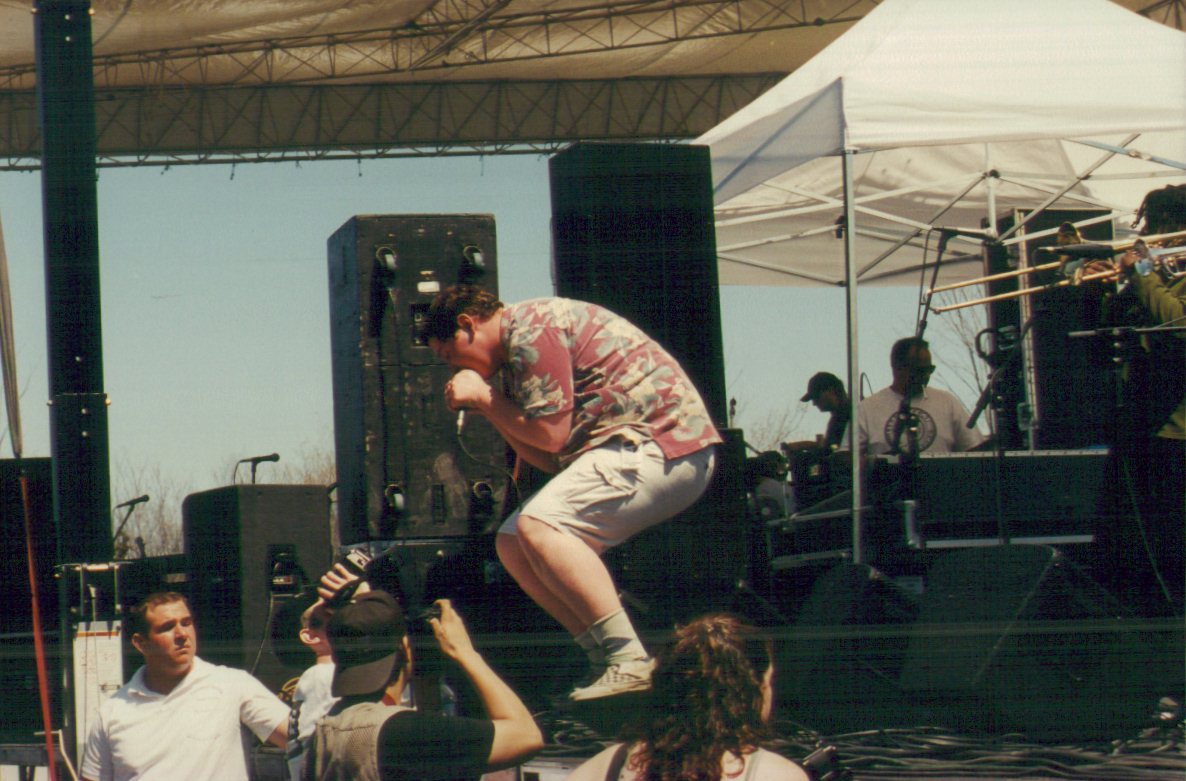 This Dan at the show in Albany on 5.02.99. It was taken by Jordan. They guy in the lower left in the white shirt is Mike. He wants to kick Dans ass! If you notice, Dan is jumping up and down. at first glance you can't tell, but look cloesly. wow. I bet your think "Who gives a shit?"





Here a pic of AJ in his suit. How cute. Aw Shucks, don't you just wanna take him home.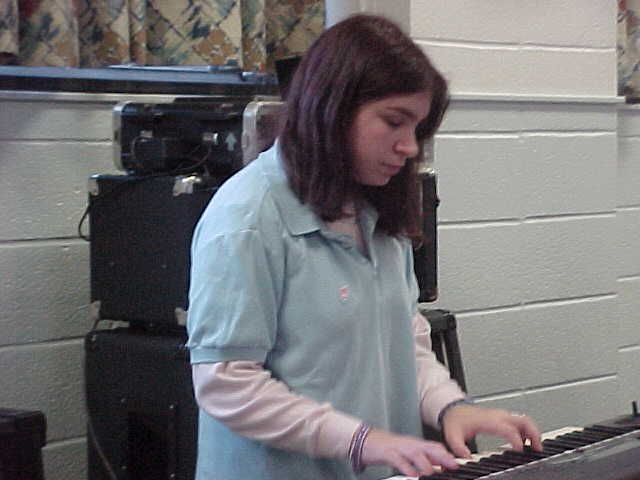 This is Erin playing keyboards at the OLV winter ska fest back on 1.16.99. After this photo was taken she ate meat and did drugs.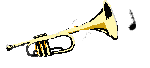 Trumpets love to dance.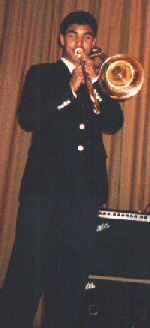 Lou played trombone for us. Now he lives in arizona. Go figure.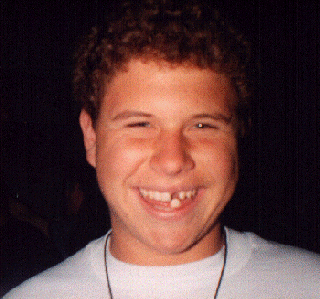 This is a photo of a guy with a wooden penis. He washing it in the pond everyday. He loves his wooden penis.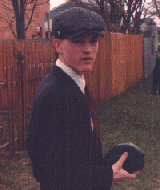 This is Ryan Nuckel. He is a really good bass player. If your band needs a bass player call this mofo and you say "Play bass!"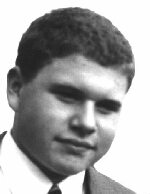 Isn't this sad? Look how sad JazzMcCazz is. This picutre was taken right some one broke his heart by blocking Spice (the porno channel) from his house.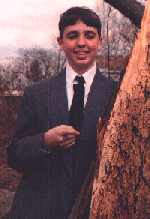 HOT STUD ALERT! HOT STUD ALERT!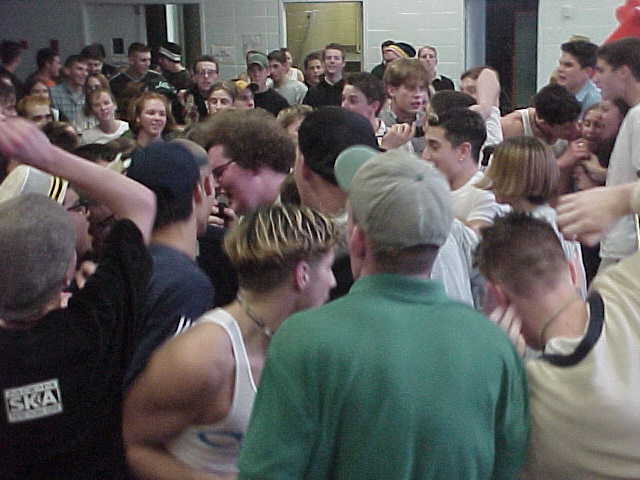 Dan in the middle of the stage when the crowd rushed the stage at the OLV winter ska Fest. If you know your ska, I bet you can spot the members of Big d and The Kids Table in the background. Can you find them?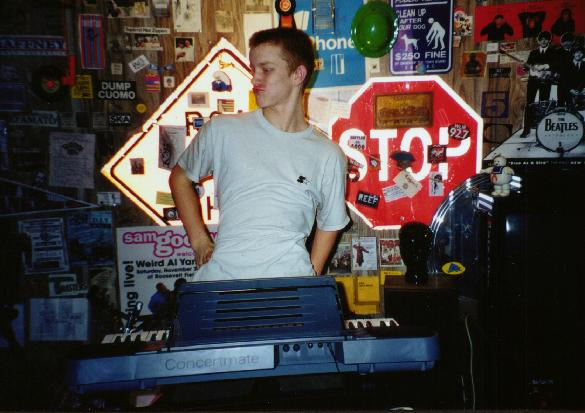 This is Jeff in Dans' room. right after this picture was taken they had mad gay sex. And then they both shit blood.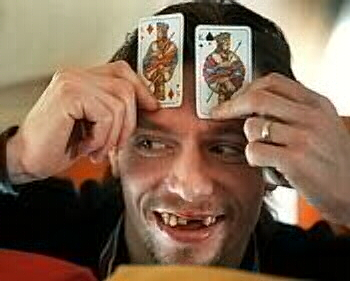 Here is Greg without all his makeup.