STEVE GRACIA! Update: Steve is a Music Preformance Major at Queens College. Well, we thought we were lucky when we had that hottie Nick in the band. But when our old trumpet player died, we had tryouts for a new one. Well, when steve of fiberglass walked throught the door, I think I speak for everyone when I say we all got a little arroused to say the least. Infact, Erin and Jeff had to go masturbate right away. But when we heard him play his horn, we all had to go masurbate! Thanks Steve!
---
STEVE GRACIA SOFTCORE PORN GALLERY!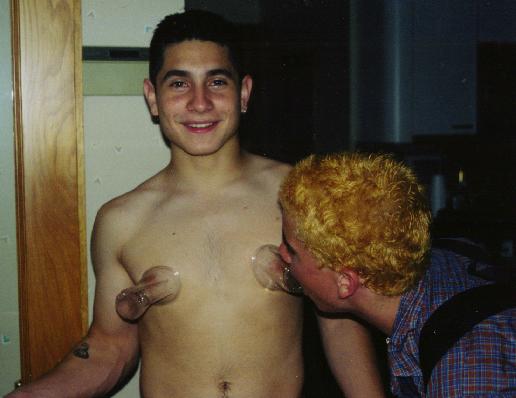 Oh how cute! Here we have the two studs of the CH59. Steve seems to have something stuck to his nipples with sucktion. Oh, and Nick seems to be liking these breast cover. Very homoerotic boys. Nice.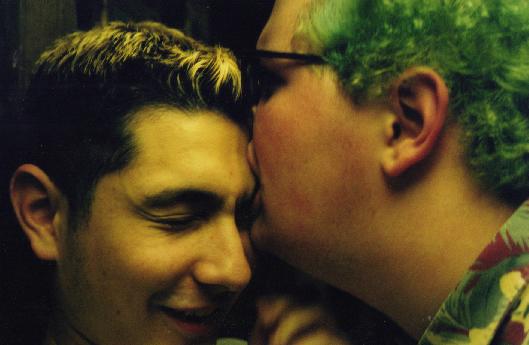 Steve is getting attacked by the "Giant Green Ugly slobber Mass!" Few survive such an attack.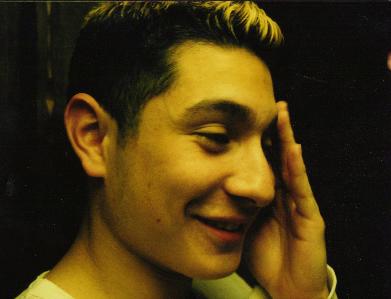 I'm glad to see that Steve made it out alive! Well, the green slobber of the "Giant Green Ugly slobber Mass!" stained his face in the form of an Alice Cooper tatoo. Thank God!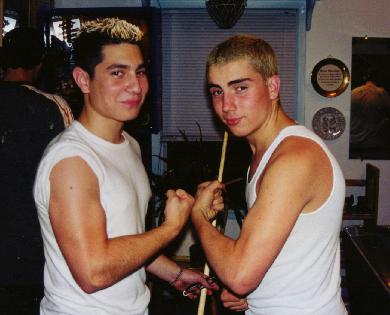 Oh wow, the two Studs are at it again! This time they are showing us the arms the prefer to use when giving each other hand jobs. Cute.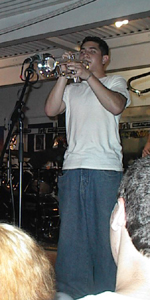 Rocking out at the PTC in Massapequa. This show was with the Pietasters and Spring Heeled Jack. It was our "last show." HAHAHA. i mean, somewting else, not lies.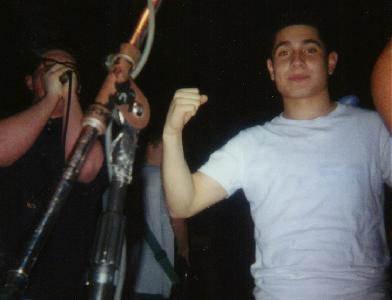 Just a reminder, Steve uses this hand to give hind hand jobs. This hand is the one that gets Nick off. It is this hand that Nicks ejaculates all over when he climaxes due to the rigorous jerking motion. It is Steves tounge that removes the jizm from this hand. Just keeping you posted.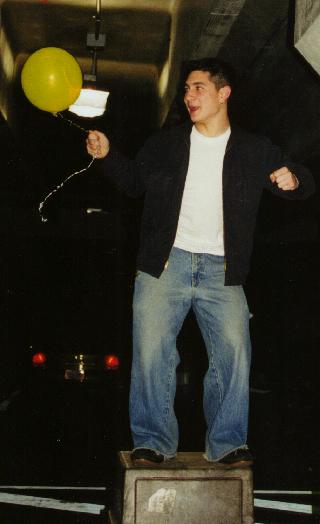 Steve with a baloon in Albany. Wow, how sweet and innocent.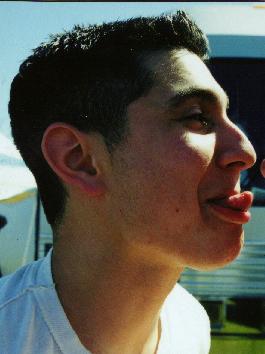 Steve backstage in Albany at the Blink 182 show. After we played, he did this. Neat.
---
women have had steves baby, and ate them.

Back to members page!
Back to the Main Page!!!