Show Dates as of 7.19.00
More Shows coming soon! Check back often!

TOUR INFO TOUR INFO TOUR INFO TOUR INFO
Below is our current show info for shows that have been confirmed.
| | | | | | |
| --- | --- | --- | --- | --- | --- |
| DATE | TIME | VENUE | PRICE | ALSO WITH | DAYS UNTIL SHOW |
| July 25st | TBA | TBA | TBA | MANDOLIN CONTROVERS, LOJNG ISLAND SOUND, Big D and the Kids Table, $ellout$, ASOB, Beagle Boys and more. | |
| Aug 5th | 6pm | Ethical Center in Garden City, email for directions | $5 | Atom and His Package, Plan A Project, Plimpton 32, the Wayward Boys. | |
You can email us Channel59@aol.com at for directions and even better info!!! All dates, venues, prices, and bands are subject to change. Please contact the venue or us to confirm the show.Also, if you would like us to play your college, just email us at Channel59@aol.comwe know all about that, we really do. Let us help you. Just incase you think a am dumb, I know I put Lods. Lods.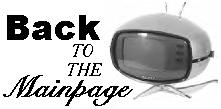 Come back and check the shows in
minutes, it might have new shows then. Did you try pressing that shift enter f shit? are you that stupid, you dumb fuck.